When a solidarity project strikes you in the heart and mind, you can decide to ignore the feeling or act on it.
The initiative "Sdraiato in cima al mondo: una scuola per il Nepal" (Lying on top of the world: a school for Nepal) is one of those projects in which we urged to participate and, above all, to get you involved using a simple hashtag!
After having a chat with Erika Siffredi, wife of former mountaineer Cala Cimenti, we realized we could support the project "Sdraiato in Cima al mondo: una scuola per il Nepal" with our handmade sportswear production business.
An easy and direct way to participate with our customers in the solidarity initiative by giving special uniforms to the children of the schools in Nepal under reconstruction.
What will Monvic's commitment be?
We have decided to support this initiative in our own way.
Each time we receive an online order for a Monvic product that contains the words #sdraiatoincimaalmondo written in the notes, we will donate a t-shirt or sweatshirt with dedicated graphics to the children of the two Nepalese schools.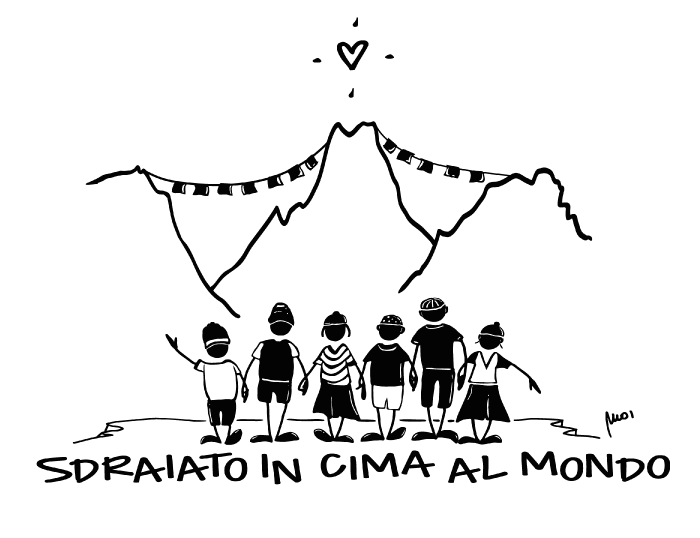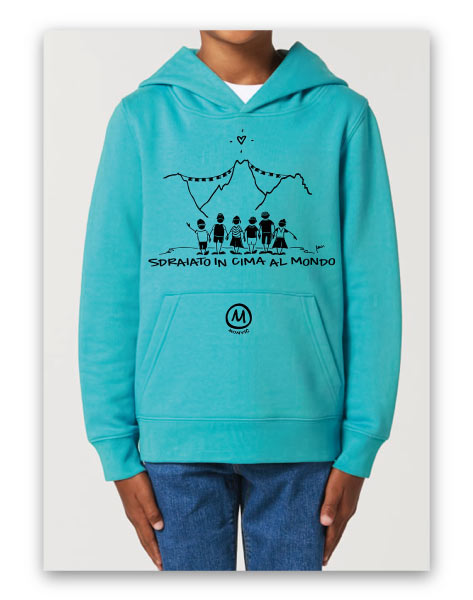 Thank you for helping us reach the donation of 150 t-shirts in less than a month!
We just have to continue with our goal to reach a donation of 150 sweatshirts by February 2022.
To donate a sweatshirt and participate in the project, you can purchase:

3 T-SHIRTS/TOPS or 1 SWEATSHIRT or 1 PANTS 
Cannot be combined with coupon codes and is not valid for Nice Price products.
what do we ask you to do?
This solidarity initiative by Monvic allows you to take part in the project by simply typing in the #sdraiatoincimaalmondo hashtag in the online purchase notes for your selected products.
Choose the item of clothing you want to buy, type in the hashtag in the notes and, without any extra charge or financial donation, contribute to this ambitious initiative. Together, we will donate special uniforms for the two schools being rebuilt for the project "Sdraiato in Cima al mondo: una scuola per il Nepal".