Moving colours
«Climbing to look from above, to relocate to a new place, a dream destination or simply a game. Draw to mix colours, define contours, fix shapes, in space and time.»
Monica
A creative vein rediscovered at the age of 36; an important job in a multinational company left behind to change course. A jump in the unknown that ended up illuminating the days of Monica Gualtieri and her brand: Monvic.
We are in Milan, year 2007. Monica, a climber, begins to design her own t-shirts and, at several meters of height, her mates begin to ask her: "where did you buy that outfit"?
After having given away dozens of them, Monica decides to turn her passion into a brand: she abandons the role of Zone Manager Triveneto for an important multinational, obtained after years of career in finance, and launches herself into an ambitious project. She presents the new born brand "from the garage" (although to be precise it is a bedroom of her apartment in Milan), at the fourth edition of the Melloblocco in Val Màsino, with clear ideas in mind: Monvic is clothing for climbers and representation of every sporting expression to make them wear spirit, movements and colours. It is graphics, not simple logos. Monvic is: tailoring, dedication and environmental impact reduction.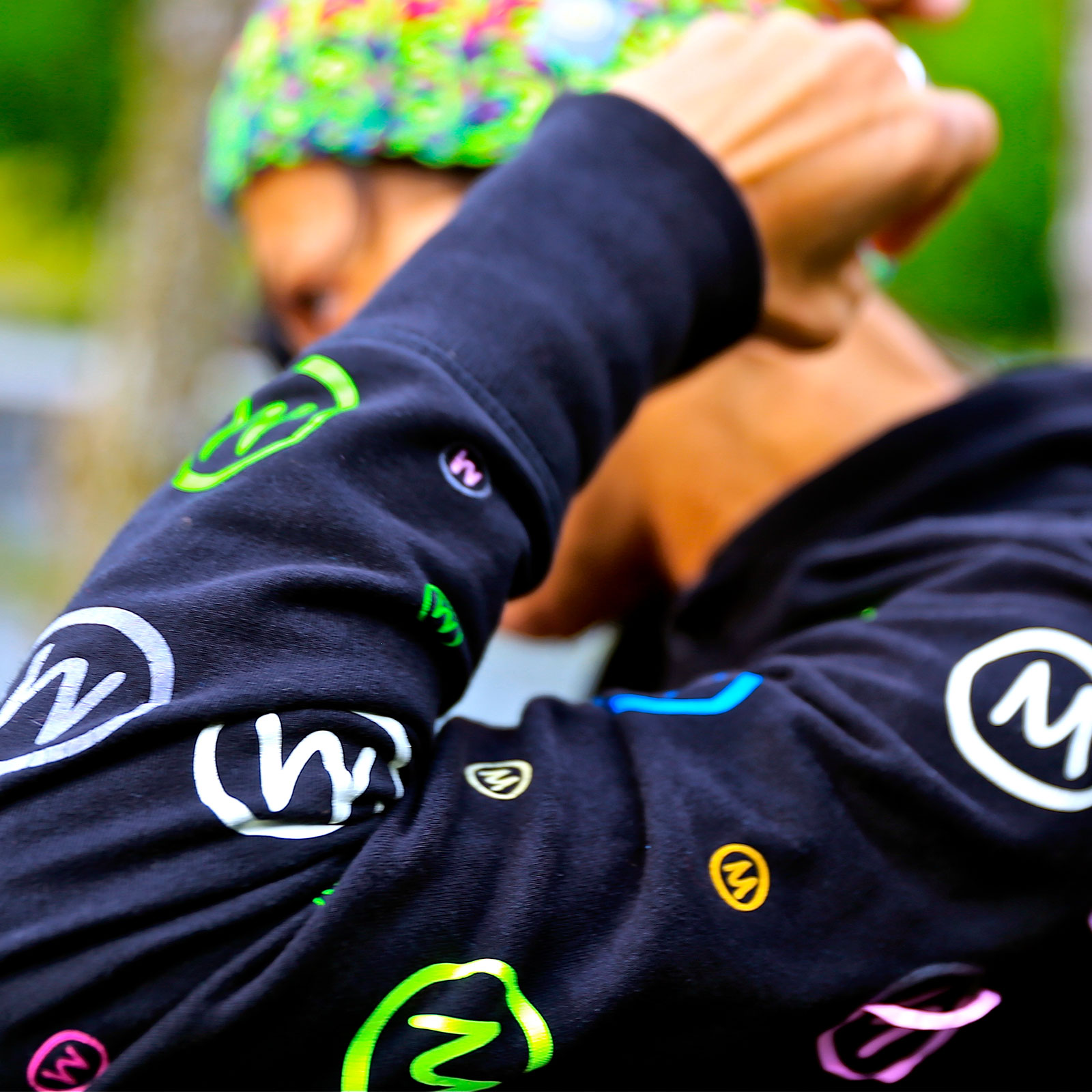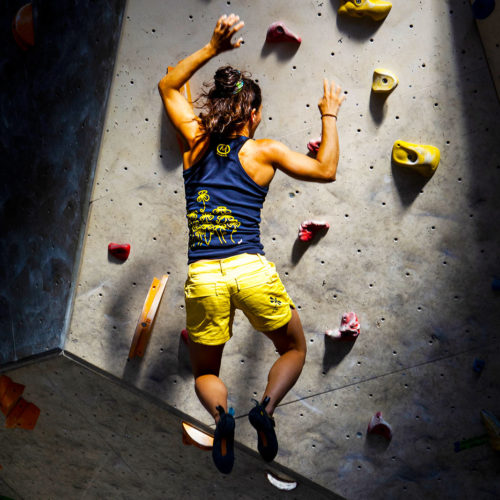 Her vision is immediately successful: year after year, at Melloblocco, more and more sportsmen approach Monica's captivating and original graphics; from the exhibition stand present only at events the product begin to reach the stores, which ask for moro climbing and be: not only t-shirts, but jackets, sweatshirts, trousers. To garments dedicated touldering soon those designed for slackline and highline get added, new graphics are created for every sport: running, bike, snowboard, ski, skate, horse riding, paragliding … The leisure time offer got enriched as well. Monvic participates in various international fairs and establishes the first international contacts and opens his first Show Room in Milan in the heart of the new CITY LIFE.
Today, over ten years from the beginning, Monvic is synonymous with quality, comfort, customization and craftsmanship: an urban custom-made style that goes beyond sport. Unique designs offered exclusively online, in order to be able to respond with the utmost attention to the needs of the end customer.
In the sportswear panorama, which tends to be substantially compliant, the diversity of fabrics, colours and graphics is a bet. Monvic takes up the challenge by finding quality raw materials, offering unique designs, limited editions and tailoring models for women, men and children to suit every size.
Each design on Monvic garments are designed by Monica Gualtieri and printed in Italy, most are packaged in specialized artisan laboratories able to assemble very high quality fabrics and to sew a few pieces carefully treated and durable, soft and comfortable but resistant to abrasion during sport activities as well as everyday life, Monvic clothing from fabric waste also becomes hats, bags and blankets, all original and unique examples in recycled material with low environmental impact.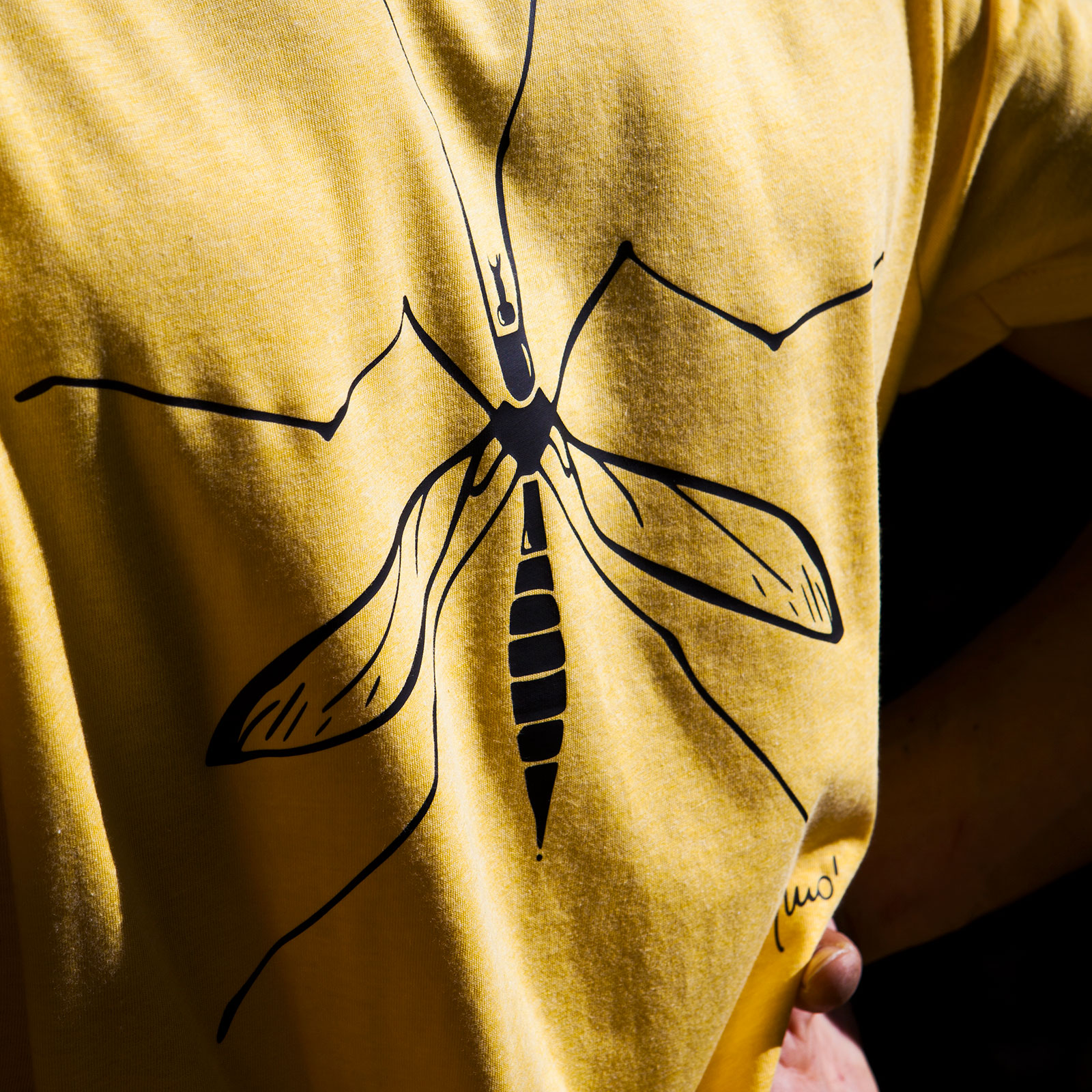 The sartorial clothing offer includes the entire line of
trousers
, the
ET sweatshirt
(the model takes its name from the famous alien for the shape of its hood), the DOLCE undershirt and the
GYMBO jacket
, in windproof fabric. In limited edition, made on the basis of a careful study of the materials, immediately recognizable, these collections are the result of direct dialogue with the athletes who have expressed their needs to best perform their sporting passion… No detail is left to chance: pockets, padding, protections and seams meet the specific needs of champions like the famous French highliner
Antony Newton
and are intended to facilitate their activity. Monvic is the first brand to produce specific garments for
highline and slackline
.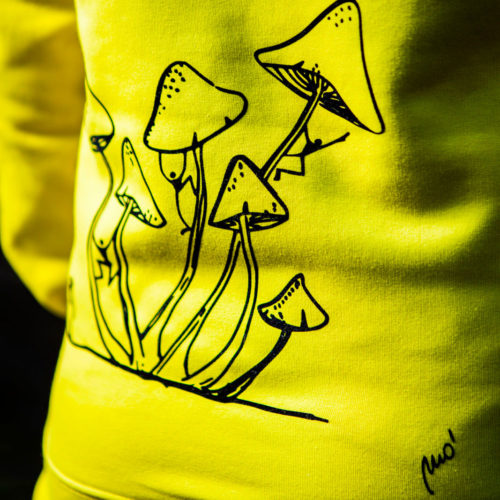 Monvic is tailoring, but also innovative graphics: the founder Monica Gualtieri, who also creates specific designs and logos for events, competitions, teams and company' staff. The customized garments are individually printed in the Milan laboratory: this allows each illustration to be given different sizes, positions and colours. The Monvic graphics take up the movements of the various sports activities, but end up attributing an identity to the wearer that goes beyond them; they are not only for athletes, but for anyone who shares the desire to have fun with colour and creativity.