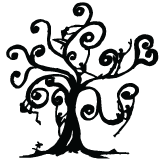 The Monvic NATURE collection celebrates the beauty and strength of nature.
Cacti, leaves, baobabs, trees, and even enchanted trees! These designs are perfect for those who love the outdoors, whether it's for sports, exploring nature, or simply appreciating the beauty of the world around us.
Wear a Monvic NATURE design and show your connection to nature in a unique way.
Choose your size
Choose your fabrics