First new entries: natural colours and a great comeback for her
Finally returning to walk in the mountains every Monday on her day off, through the woods and along the river on a sunny day, has awakened in Monica Monvic, because that's how everyone now calls her, the desire to rediscover the colours of nature in her sportswear, to feel at one with it and rediscover the contact she lost for so long with the bright green of the meadows, the darker green of the trees, the different browns of their bark, the shades of the sky, the morning blue that fades from the pink of dawn to the orange and dark red of sunset; the stony grey of the rocks, the white of the clouds and the colour of the soil: dark when wet and light when dry and windswept.
So this year Monvic decided to embark on an obligatory path dictated by the need to rediscover direct contact with matter and the primordial elements of our planet.
Brightly coloured trousers, which have always been inspired by flowers, will not disappear, but will be joined by fabrics in softer natural tones, always paying attention to research and the use of materials.
The same applies to t-shirts: the vintage fabrics so dear to Monvic and the use of recycled materials in mélange shades that we like to call "Raw" are back.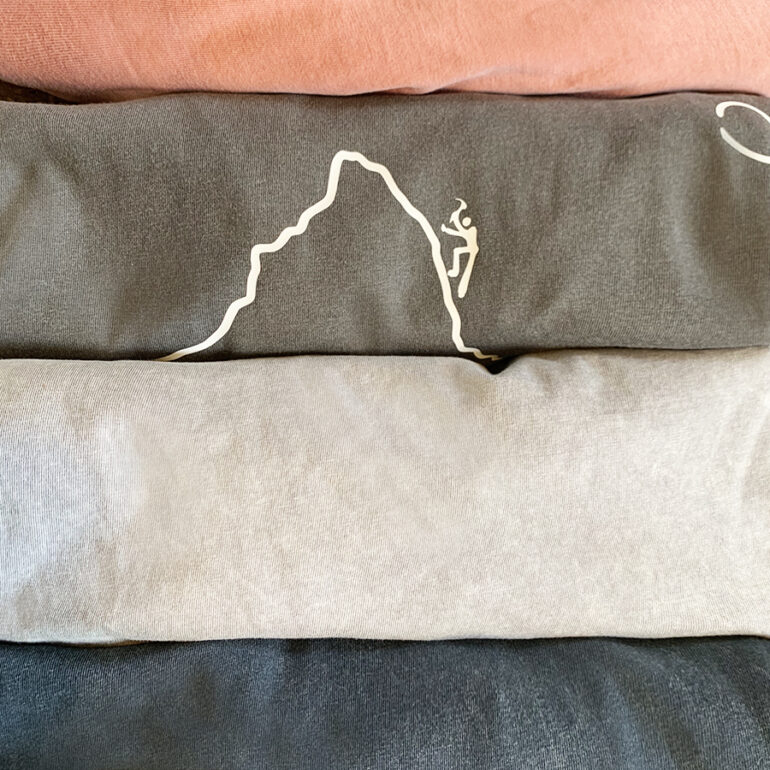 By popular demand, the return of KATY women's jeans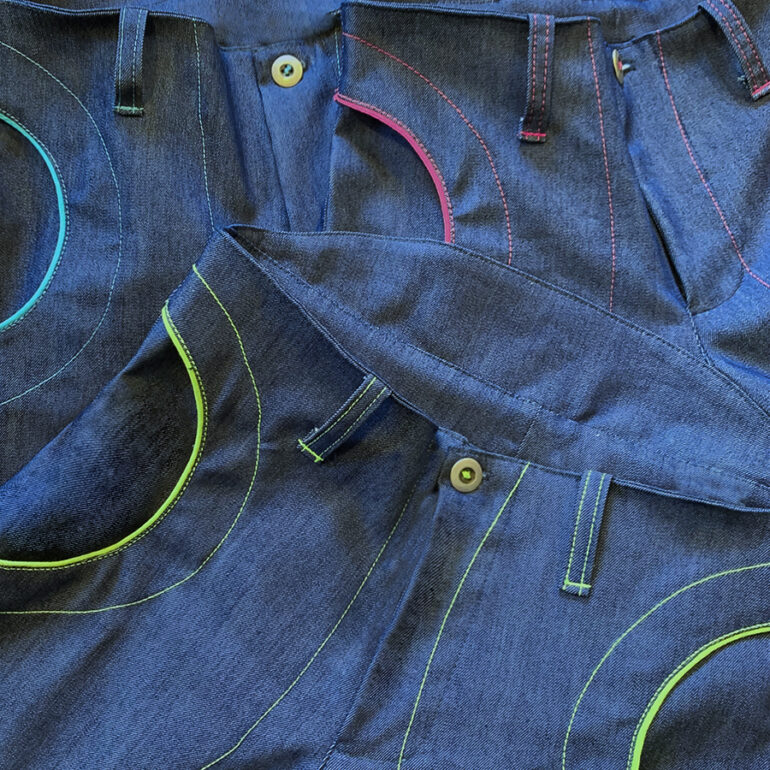 A great classic from our collection returns in stretch denim with contrasting piping and stitching: perfect for climbing but extremely versatile for leisure time.