Balance is the key word of this magazine. The name "Balance" itself evokes the idea of both physical and mental equilibrium. Slacklining and highlining are disciplines that require great physical balance and at the same time great mental control to maintain the correct stability on the dynamic ribbon suspended between two points.
Balance magazine was founded by a group of enthusiasts from different parts of the world, with the aim of creating a creative exchange place for all lovers of slacklining and highlining. In addition to offering information and suggestions on how to practice this sport, Balance magazine also wants to be a platform for sharing stories and projects, in order to inspire others to discover and experiment with these sports.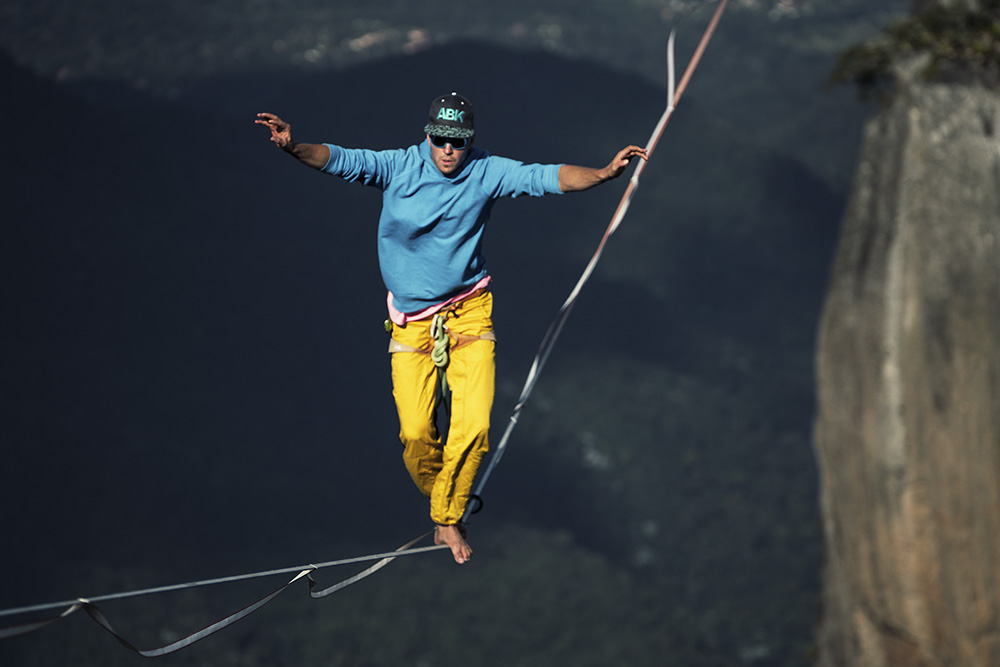 The first issue of the Balance magazine, called "prologue," is 120 pages long and full of useful information, compelling stories, and breathtaking pictures. The magazine provides a global overview of slacklining, with articles covering various topics ranging from adventures on alpine lines, to social projects, to tricks and techniques for improving one's performance, to advice on how to avoid health problems related to the practice of this sport.

Balance magazine represents an important innovation for the slacklining and highlining community. Thanks to its information, stories and suggestions, it not only helps to improve one's practice, but also offers the opportunity to connect with a global community of enthusiasts.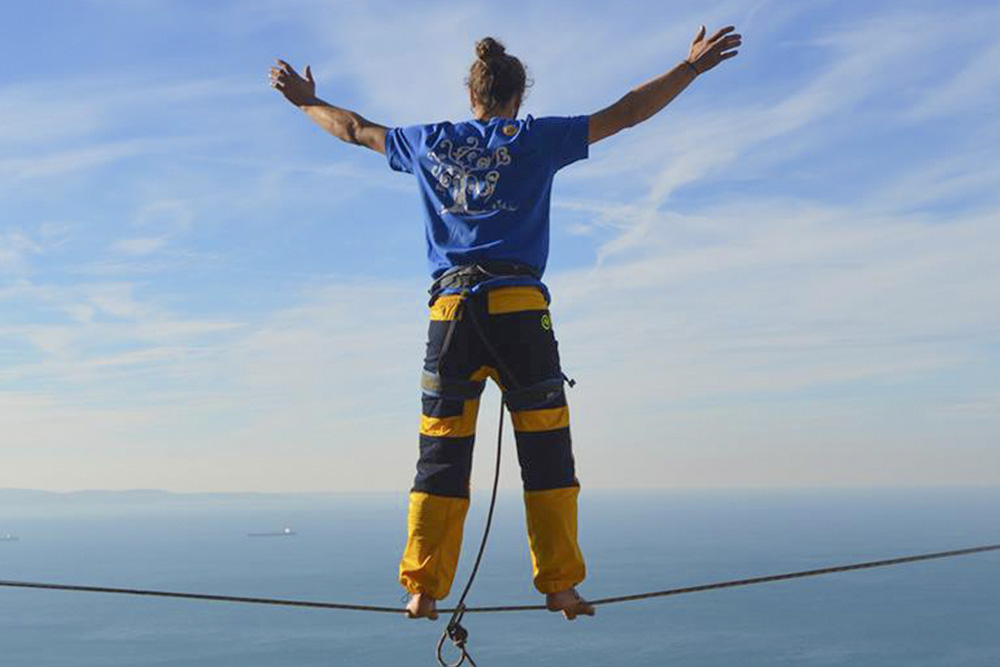 Clouds, the world's first pants – designed 12 years ago – to make the practice of these two sports easier when they were still in their infancy. Created for the beloved Armin Holzer based on his indications and needs, on the occasion of the first highline meeting in Misurina, padded and with protections where they are absolutely necessary.