the Monvic climbing and bouldering clothing line was born from a basic idea: to make a climbers' lives as comfortable as possible, both during approaches and during actual climbing, comfortable garments that can also be worn over a beer with friends after sporting activities, and during free time in a dynamic city life.
We created the unisex Navajo sweatshirt inspired by a colorful and comfortable style with which we first identified ourselves: this is precisely why Navajo is a super classic garment, very popular in all its versions, nuances and infinite graphic combinations.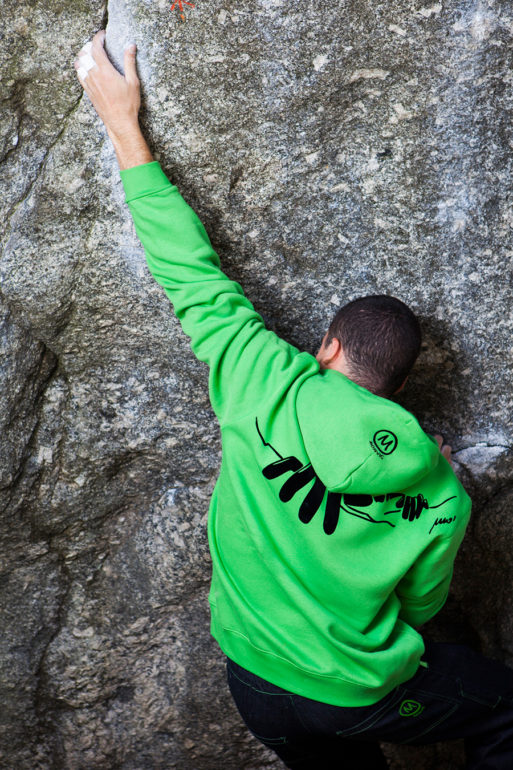 The comfortable fit, the either loose or tight cut depending on classic or organic cotton models, the central kangaroo pocket and the lined hood are the four cardinal points around which the variants of this hoodie revolve: zipped or unzipped, gauzed or ungauzed, heavier for winter and lighter for summer.
You often see a Navajo sweatshirt with the "Manone" graphic in search of the most aesthetic boulders, or a marvellous "Teba Her" in pink ready to try out her repeated project at the crag. And there are also many gyms that have chosen our Navajo sweatshirt as a uniform for staff and teams thanks to its unmistakable style that entices you to use it every day!
The absolute news this year is the Vintage model: two shades (petrol and sand) that follow a delicate gradient and match the Tree and Baobab graphics, echoing the motifs and colours of nature in every way this season.
The colours and graphics of the season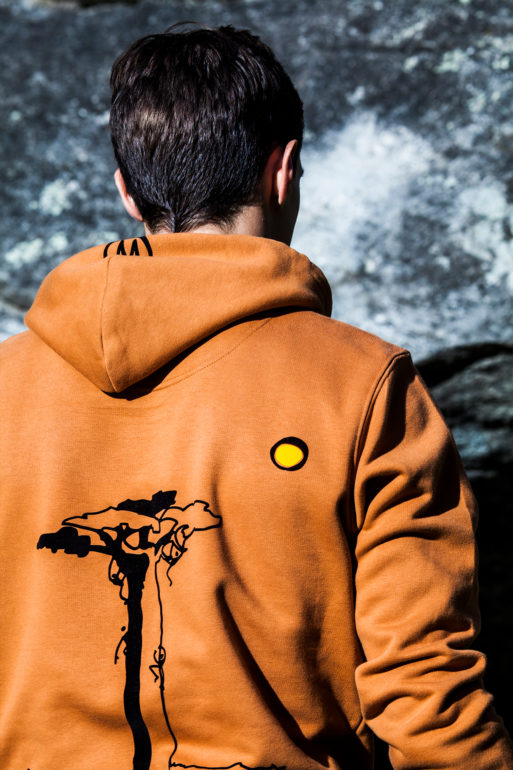 Discover on our website the new shades of the organic model dedicated to foliage and the woods where we love to spend most of our free time: bright yellow and ochre like the leaves that are beginning to fall, orange like the last rays of sunshine that linger on the last 'long' days, brown like earth, like the roots of the trees and the many fruits we can gather, mushrooms and chestnuts in first place.
You can find Navajo sweatshirts available with the graphics we have designed for this period but, like all our products, you can customise them with your favourite Monvic colours and designs, or neutral, just with our logo, to have an absolutely unique item of clothing 'in palette' with your personality!