Matt Bush is a free spirit in the climbing community, who carries on a different way of living our common passion. We are not talking about a different climbing discipline, but about a different mindset that focuses the attention on creativity, self-expression and on a lot of fun.
He often talks about feeling free to feel like a child again, especially when he "plays around" in gyms or bouldering areas. But, when he takes it all to another level, he dares to climb impressive walls in free solo, elaborating his experience about fear, human nature and the power of positive self-talk.
As Matt is also a big friend of us, we have set an interview with him out. Here we go!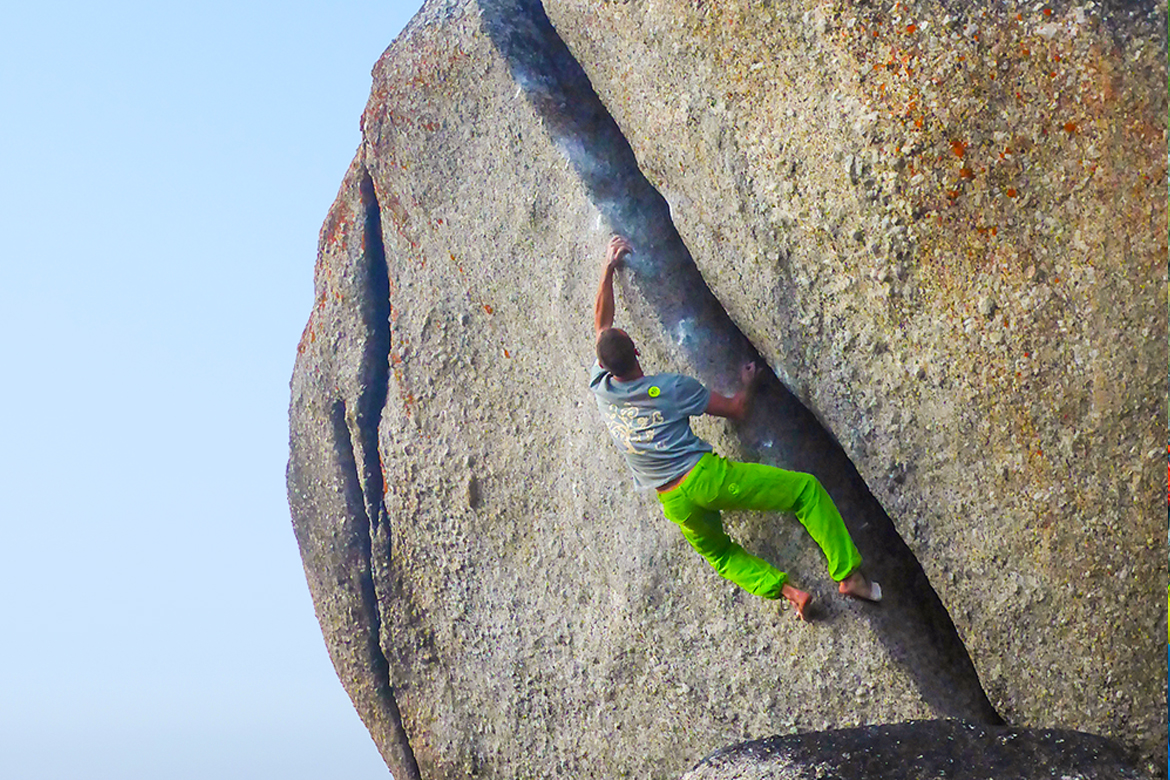 Hi Matt, thanks for joining us in this interview! First of all how are you doing and what are you up to right now?
I'm good thank you. Feeling inspired for the new wave of Freestyle climbing. Currently working as a Coach in Cape Town, South Africa.
s we can see from your @mattclimber Instagram profile, you represent a climbing philosphy far from numbers and grades, not practised for the pure performance. Which are your personal climbing challenges?
Yes, climbing is more than the physical pursuit and the attainment of numerical levels. Philosophy guides my practise to new ways of moving and experiencing nature. My personal climbing challenge is to further develop my skills and abilities for creative freestyle movement.
Creativity is a fundamental part of your climbing style: how can we pass the importance of this ingredient, which is so essential to have fun when climbing both indoor and outdoor?
Creative imagination is one of the most powerful mental faculties. Problem solving, memory and physical ability can take a climber from start to finish. Creative imagination however can take a climber anywhere. Creativity cannot simply be passed on. It must be used for it to be strengthened and improved. The creative process is a journey that begins with new ways of thinking or imagining climbing. Creative questions spark fresh thoughts and actions. For example, what happens when climbing is redefined as moving freely on the wall using all techniques available? This question has changed my perspective completely. As a result I'm having more fun than ever before. A fun way of looking at climbing yields a fun result. Creativity is definitely an essential component.
Fear, as any mental skill, can't easily be trained with training plans and, most of all, it is quite difficult to measure our personal gains. How do you mentally prepare for your most demanding ascents?

I use affirmation (positive self talk), visualization (creative imagination) and the power of the breath. I'm engaged internally with positive cues to stay focussed and overcome setbacks. I often imagine the sequence beforehand. A clear mental image provides a clear signal to the body. When the mind has a clear target then the body follows naturally. Breathing calmly also helps to regulate emotions of fear and doubt.
What does ``free solo climbing`` mean to you?
Free solo is possibly the purest form of climbing. It means being free of attachments physically and mentally. Free solo demands big trust and confidence in climbing ability. In essence free solo is an experience that transcends words. It's really hard to describe. But when the focus is so then only now is. What is now? Wow.
Your style can clearly be defined ``minimal`` and we have also seen that you often don't even use climbing shoes. In which situations you decide not to wear them?
I use shoes for big dynamic jumps with high impact or for sharp rocks. Shoes offer protection. I'm training my feet to handle these situations. The goal is to climb more and more barefoot natural.
You live near one of the craziest bouldering area ever, that is Rocklands. Here we can find amazing boulders but also interesting highballs: what kind of attachment do you have with this place?
Rocklands is a kind of heaven for climbing. The sheer quantity and quality of rock is breathtaking. The landscape is vast, ancient and magical. Many of the people there are also an important part of my life. Being there inspires new ways of moving and feeling. I'd say I'm definitely in love with Rocklands and Cederberg.
Small advertising space 😊
How much importance do you pay to the choose of the proper clothes before a demanding ascent and which are your favorites trousers and t-shirts?

Dress for success is key. I like to feel light and agile. My favorite trousers are Geronimo jeans and t-shirts Hash "Spider". I think there may even be Hash "Monkey" coming soon. Let's hope and see 😉